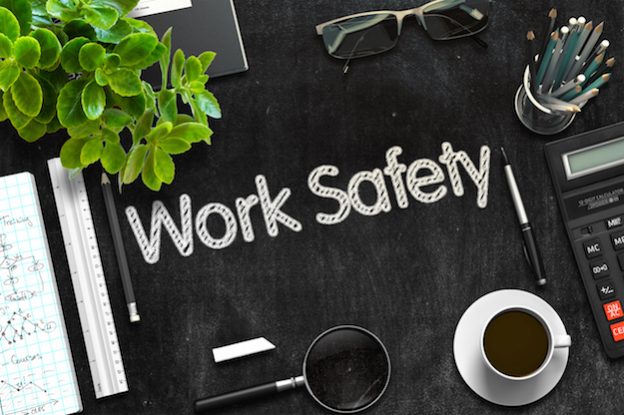 As an organization, maintaining a safe and healthy environment in your workplace is one of the most essential aspects of a business. Your working conditions are affected by various factors including health, safety, security, and working hours. Poor safety conditions can even put your life at risk and cause damage to your health. Meanwhile, a Safe and healthy management system can help you focus on your business growth and thus helps you gain more client and gain profit.
It is publicly acknowledged fact that being healthy at work is good for organization's health and well-being. Now, it is frequently being appreciated that a healthy workplace is beneficial to even employees.
By creating a positive, safe and healthy environment for employees, you can increase your employees' work-life balance, and it will eventually reflect in your business. There is an abundance of other significant benefits of a healthy workforce. By encouraging and promoting a healthy workforce, you can improve:
Productivity
Business performance
Staff morale
Employee engagement
Accidents and work-related ill health
Sick pay costs
Insurance costs
Pressure on employees covering for workload for those who are absent.
Planning plus prevention to create a safe working environment equals increased productivity on job sites. An excellent and healthy atmosphere leads to a better productivity. Here some of the tips to create a safe and robust working environment:
Maintaining the premises is one of the most important thing. Inspecting the building frequently decreases the risk of hazards or accidents.
Emergency exits are vital if you want to work in a safe workplace. These are not just helpful for your employers but also for any visitor or client.
Place signs in your building for better understanding. Just a quick glance at the map will give peace of mind to your visitors and workers.
Proper safety gears are imperative if you want to foster a safe and healthy environment.
You must get rid of unnecessary hazards by eliminating falling or loose debris.
Wear proper eye and face protection when required. It is often seen that workers miss or damage their eyesight during work and that is the primary reason why it is one of the most important things to look after.
Make sure all workers especially volunteers know how to use tools.
Using waterproof and slip resistant boots will help you minimize the risk of injuries during the working hours. It will not let you slide and will provide additional comfort. Waterproof boots are often more durable and can be used for many other purposes.
We have been emphasizing enough to tell you that every worker or employee needs a safe and healthy environment. Therefore, a safe working environment or workplace is essential in every aspect. Any person will give its best only when they are fit and healthy. Work safety is not just the duty of clients, but employees need to be equally careful and help each other in finding out if any spurious issue is there during working hours. A healthier workplace leads to a wealthier business.