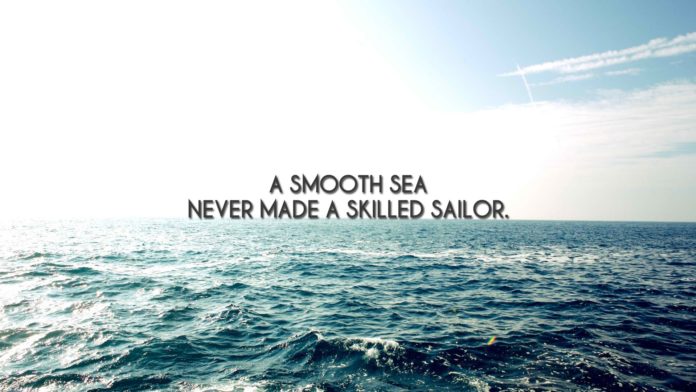 Before directly entering into start up, let me ask you a few questions. Had we known any person called as Gautam Budhha if Prince Sidhhartha would have comfortably lived his life as a king?
What if he never left his comfort zone to explore what lies beyond? We would have never been enlightened on his thought provoking concept of Dharma. Sometimes it so happens that a smallest step in the right direction changes everything for the better. Life is better when we come out of our comfort zone,come out to explore.There is no "kick" without risk.
Imagine that you get a job in one of the biggest multi-nationals offering you a handsome salary with all kinds of incentives, so lucrative, but then you leave it. Start up with your own struggle and become an entrepreneur. Choose start up when you prefer to be an employer rather than an employee. Indian society may call it stupidity. Indians crave for security. A government job is the best option according to them but this is start up and it is something extra-ordinary. Start up is something where in you come all by yourself using all you innovation and creativity. Taking risk, working hard on your dream and stretching your arms towards perfection and finally you get the fruit all for yourself. The fruit of enormous effort. One needs to be daring while initiating a start up. It's not for the fainthearted. It's about people willing to grab every opportunity in life.
Start up, as the word itself says, "Initiating a growth oriented venture and working on it with great efficiency and innovation". The full form of M.B.A. is Masters in Business Administration. A subject with great scope and variety, but then "Who really plans of doing business after MBA? while a comfortable life is waiting there for you. "This is what most of the youngsters feel. However, what I feel is when you can help the top Multinationals in running their operations then why can't you yourself start a business without working under anyone and taking credit for your hard work. It is something that you deserve..right!!!
Read more – Five keys that every investor looks for in a start-up
A few years ago had we ever thought that we would have a concept like online shopping. Where in we could actually buy attire, gadgets, etc at the tip of our fingers. We never thought we could really order for groceries online and never of buying medicines or even spectacles and no longer waiting for an auto almost begging them to take us to the destination at a desired price..!! hah..!! Never..!! But,it's all happening. Really happening..!! This was only possible due to start ups as they are the ones who brought about these ideas into picture. It's just because of their severe brain storming sessions due to which we have all that we could never imagine of. It was that idea that changed the scenario.
Must read – 10 Things Entrepreneurs Must Avoid while Starting Their Ventures in India
In fact, now we live in a world which is filled up with start ups, can we ever imagine our social life without posting on Facebook or tweeting on twitter. Our life without Wikipedia that had helped us so much with our school projects and Google who is just like a friend with whom we share our concerns and worries and the others like quora, pinterest, which knowingly or unknowingly benefit us immensely.They were all just start ups. In fact, google had actually commenced its operations in a garage by connecting second hand servers.
What next? Now even the government helps a lot regarding start ups. Lesser formalities and better responses. The kind of employment opportunities it performs to youth is growing immensely. The opportunities increase and there is value for talent and knowledge. Then why not start, why not live a life less ordinary? Why not be the change?