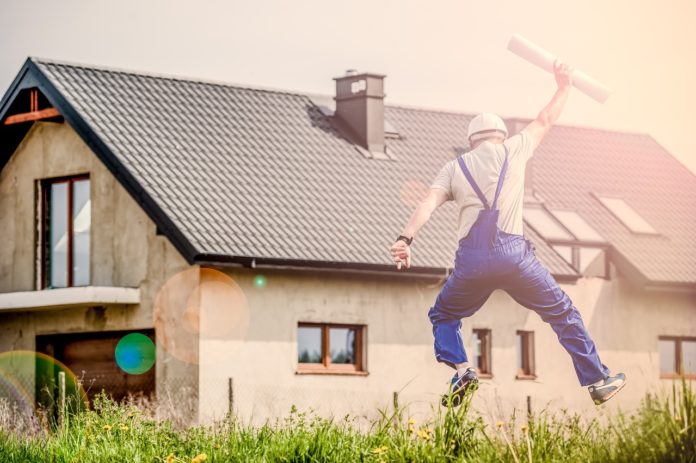 A Real Estate Investment Company worth $1M… In just 10 months!
Who is behind the Real Estate Investment company?
Engelo Rumora is the CEO and founder of the company Ohio Cashflow. He started a real estate investment business and has learned a great deal while doing so. He left school when he was 14 years old and, for a time, was a professional soccer player. Deciding that this wasn't working out for him, Engelo moved to the US and now has a multi-million dollar real estate company. He has finally decided to share some of his insights into how hard it is to be an entrepreneur but also how liberating it is. Read on for his advice regarding how to work smart, not just hard and commit themselves to their ultimate vision in order to succeed. His company was a success in only 10 months!
Why was the Real Estate Investment company started?
Engelo started his company for one reason; he was determined to turn real estate investing into a position it had never been before. Instead of trying to secure as many properties as they can and then flipping them to investors for profit, Ohio Cashflow was started to take on a limited number of clients and business that they accept. Engelo chose to focus on quality instead of quantity, and his extra customer service focus has worked wonders.
If we decide to take on anyone's business, it is a 100% assured trait that Ohio Cashflow focuses on the best service and price they can achieve. Anyone that is hired by them is groomed to this standard and secured at their interviews, if they possess them. Ohio Cashflow has a simple methodology and creed to ensure their success: "Learn how to say NO to the GOOD opportunities and say YES to the GREAT ones!"
Read More
10 Best Photography Apps For Android Phones
Best 7 Ways to Make Money Online Using Photography
After implementing this kind of mindset for 10 months, Ohio Cashflow has rapidly become one of the most trusted and reputable real estate investment companies in the US. By going ahead with this new frame of thinking, the company handled things much differently to almost every other real estate investment company currently out there.
By also adopting a 'loud and proud' mentality, along with their uniforms, merchandise, promotional campaigns and other such related activities and items, they have managed to succeed and generate a profit of more than $1.5 million (US), through buying, renovating, and selling over 50 properties!
The Business Mantra behind the Real Estate Investment company
After scouring through as much business success information as possible, Engelo found that the first rule in business is to create long lasting and trustworthy relationships with his clients. After implementing this, Engelo says that it could not be truer. After having a few hiccups in regards to business partners or clients, he found out that not everyone is honest and/or loyal. Many employees, competitors and clients have a 'dog-eat-dog mentality. With this in mind, Engelo changed his tactics and chose to have the RIGHT people surrounding him, both at work and at home. Of course, he states that his favorite work motto is: "Team work makes the dream work!"
Read more-
Dumb's Guide to Understand the Balance Sheet
They can't find the right property, even though they have the money.
They found the right property but they don't have the money.
They secured a great buyer but they can't find the right property.
Ohio Cashflow has struggled through all of these and can now proudly say that they have all three points well under control, but it wasn't always so.
The CEO wants you to know
Engelo wants young and fresh entrepreneurs to know that in order to succeed, among the things listed above the most important virtue needed is patience. People should start a business like this because they legitimately love doing the work and it shows through their actions and interactions with clients and others. You should want to better your life and be able to spend time with loved ones, creating a business that allows you to have the ultimate work/life balance. Today, Engelo enjoys doing what he does and loves his team, his business and his life. He hopes to leave a legacy behind for his children and see how far his vision can take him. Engelo urges everyone to find what they love doing and then pursue it, never giving up and being patient.