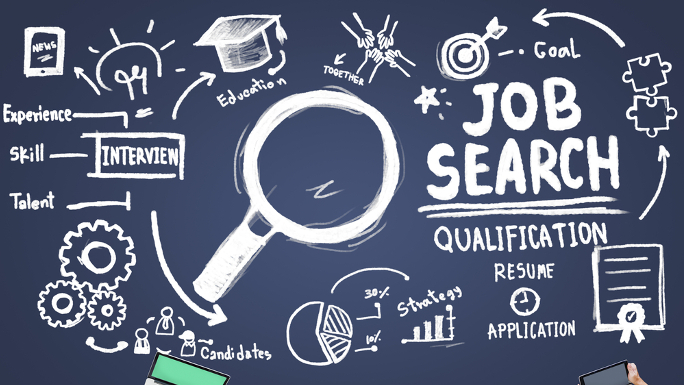 Why do we work? We work to feed ourselves. To live. They why forgo the little things in life for work. Things which make life worth living. Our life needs to be a perfect combination of work and rest. We should be able to give proper time to our professional as well as personal life. Thus, we must chose our career wisely. We chose to work all day, all night, but at what price? We usually constrict our thoughts only towards a few fields. We don't go beyond the choices given to us. Here are a few jobs which are considered to be one of the best careers/jobs to be chosen on the basis of job openings and career opportunities.
Data Scientist

Imagine a person whom you give raw data and he gives you back good decisions regarding it. Well data scientists make it happen! They collect data from various internal and external sources. They process it ,refine it and the determine the trends behind this. Then prediction starts and the estimate the future trends. They also recommend cost effective changes to existing strategies.So this is one of the best jobs.

Tax Manager

Tax seems so complicated due to the revisions it undergoes. There is a need of constant learning in the field of tax. The provision,the procedures,the forms,the dates of filing of returns seems an utter confusion to a layman. However, a tax manager is always there to tackle this challenging scenario. As a tax manager there is a lot of opportunity to meet diverse clients all with new challenges to face and also to explore knowledge.Thus, it may be counted as one of the best jobs.

Solutions Architect

Technology keeps changing on a daily basis.It is building up on a very fast rate and in any field it plays a very important role.Here comes the role of a Solutions Architect who manages the hardware and software in a dynamic way.Thus, this dynamism makes it one of the best job.

Read More – Top Reasons To Kick Off Your 9-5 Job And Work In Startup

Engagement manager

Businesses nowadays, focus a lot on maintaining and building good relations with its clients. They also need to co-ordinate the team members systematically. Engagement manger has to allot tasks regarding projects.Thus, the opportunities present to meet new people and explore the market makes it one of the best jobs to go for.

Mobile Developer

In a world full of gadgets, and all of us being so dependent on gadgets. It would be really interesting to create the software in mobile. With everything changing so rapidly. There is a lot of demand for this.Thus, for the want of better technological advancement, this can be treated as one of the best jobs.

Human Resource Manager:

What can be more interesting than taking interviews and hiring the future of the company. With a sound technical knowledge and a good understanding of the psychology of the candidate, you may enable the company to get better employees. Thus, for the love of assessing the psychology of employees, this could be the best job for you.

Physician assistant:

Physician assistants, also known as P.A.s, practice medicine on teams with physicians, surgeons, and other healthcare workers. They examine, diagnose, and treat patients.They obtain histories, perform examinations and procedures for the patient.For those who believe in "Health is Wealth" and care for the well being of others, this job is the best one for you.

Latest Post – Why Start ups Deserve Respect?

Product Manager:

The product manager investigates, selects, and drives the development of products for an organization. A product manager considers numerous factors such as intended demographic, the products offered by the competition, and how well the product fits with the company's business model.So, if you possess the caliber to research and innovate better products for th organisation, this would be the best option for you.

Software engineer:

Develops information systems by designing, developing, and installing software solutions. Prepares and installs solutions by determining and designing system specifications, standards, and programming.For those who believe in a logical approach, this is the right job for you.

Audit Manager:

Finding out every possibility of fraud and error. Prevention of scams and scandals. Vouching and verifying the documents. Eliminating the loop holes through which internal control check improves. A very wide subject with tremendous opportunities. For the love of being detective and suspicious and strengthening the organisation, go for it.
Thus, I conclude that do something that you love and you would never find work stressful. Think beyond…..!!!!!!
A cool Infographic for all of you to share and like –